Young IT specialists competed at KBSU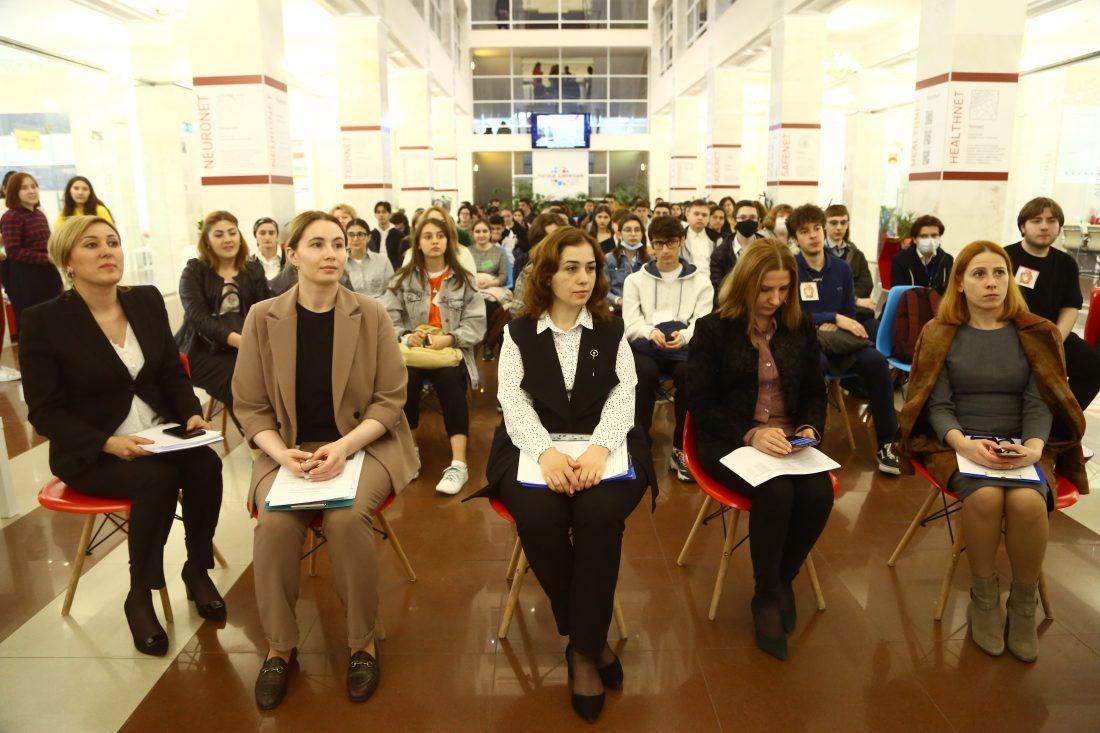 April 21 at the «Boiling Point» of the Kabardino-Balkarian State University named after H.M. Berbekov held the republican team Olympiad in entertaining informatics and computer technologies «Info-relay race — 2021» among schoolchildren of 9-11 grades.
Traditionally, at a high organizational level, this IT competition is held by the Department of Computer Technologies and Information Security of the Institute of Informatics, Electronics and Robotics of KBSU.
We have been organizing this kind of Olympiads for several years now. Schoolchildren are always happy to respond to our invitation. The purpose of the «Info-Relay» is to develop the creative potential of high school students who are fond of computer science, to develop their interest in studying modern information technologies and skills in their use, the ability to find a solution in the conditions of the tasks; identification of talented schoolchildren, future applicants for IEEiR,
— commented the head. Department of CT and IB KBSU Tatyana Khashirova.
12 teams from different schools of the republic took part in the IT competition, whose task was to correctly and quickly complete tasks at each of the five stations: «Numerical puzzles», «Entertaining informatics», «Sophisms and paradoxes», «Funny numbers», «History informatics in persons and not only ". At each thematic stage, teams were given no more than 15 minutes to complete the task and a maximum of 20 points for correct answers.
In addition, points were awarded for additional competitions: team presentation, warm-up and captains competition.
According to the results of the competition, the 3rd place was taken by the team «Fixiki» MKOU «Secondary School No. 32» Nalchik, the 2nd place was taken by the team «Potential» of the Moscow State Educational Institution «Gymnasium No. 14» Nalchik, and the winner was the team «Typhoon» MKOU «Lyceum No. 2» Nalchik.
Winners and prize-winners received well-deserved cups and certificates, as well as certificates of participants were issued to all teams.