Under the sign of friendship between RUDN and KBSU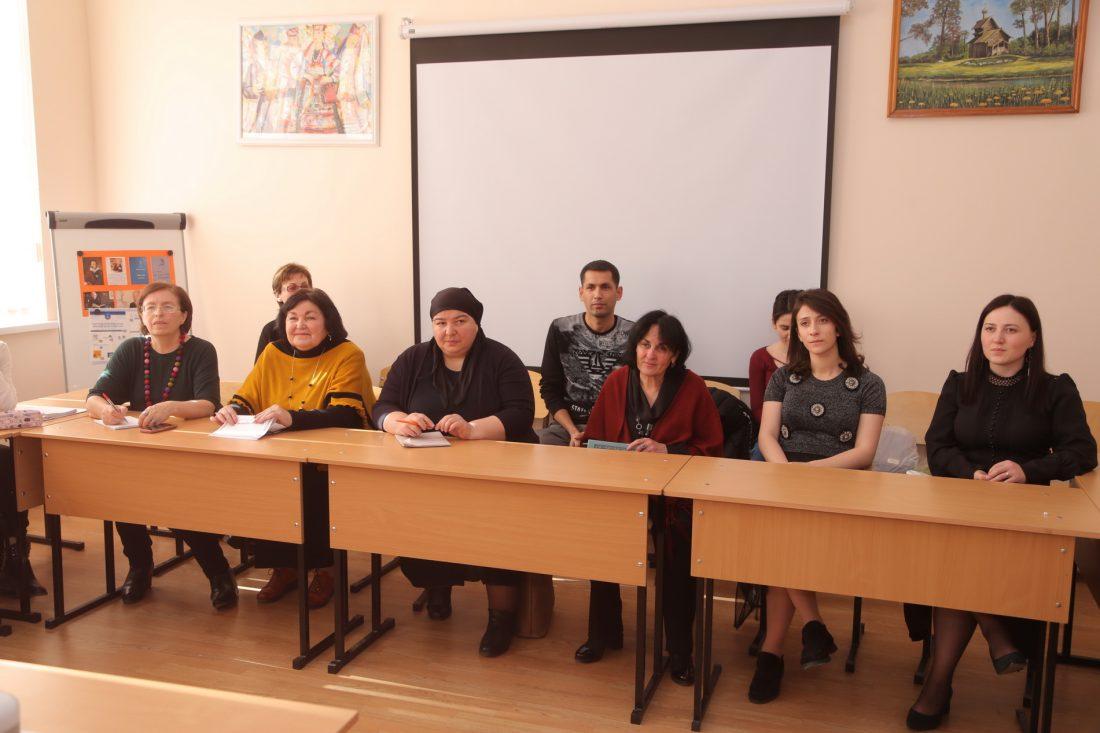 The state of native languages ​​in the Caucasus, writer bilingualism and the model of triad logic formed the basis of heated discussions at a meeting of students, undergraduates and teachers of philological areas of the Siberian State University with a doctor of philological sciences, professor of the Peoples' Friendship University of Russia Uldanai Bakhtikireyeva.
According to the initiators of the event, Professor Svetlana Bashieva and Professor Zukhra Kuchukova, friendship with a Moscow scientist has long roots associated with the International Conference in Memory of G.D. Gacheva, which was held at KBSU in 2014. Since then, close cultural contacts have been established between the two universities, expressed in cross publications, joint scientific forums and the exchange of new publications.
This time, Uldanay Maksutovna delivered a lecture on "Ethnicity and National Consciousness of a Person". The meeting participants discussed a whole range of issues relevant to the North Caucasus related to the state of their native languages, bilingual writing, and the model of triad logic. The audience was especially impressed by the lecturer's concept of a "fruitful and destructive dichotomy", the essence of which is that any "special resettler", depending on the individual worldview and personal attitude, may experience depression due to "roots cut off at the base" or, on the contrary, to live with an inspiring feeling that he is «twice rich in his homeland.» Triadic logic is characteristic of a bilingual writer who writes in Russian, but thinks in images of his native culture.
The lecture, containing the elements of the training, pleased students. They personally saw ethnically labeled greeting formulas, recalled the names of celestial bodies in their native languages, vividly responded to the scientist's call "to urgently write down their aksakals archetypal words and expressions with which they comprehend the passing world."
The meeting ended with excerpts from the famous story by Uldanai Bakhtikireeva "How I read Gogol as a child", recited by the author at the request of the audience.