To find everything in KBSU | Mission possible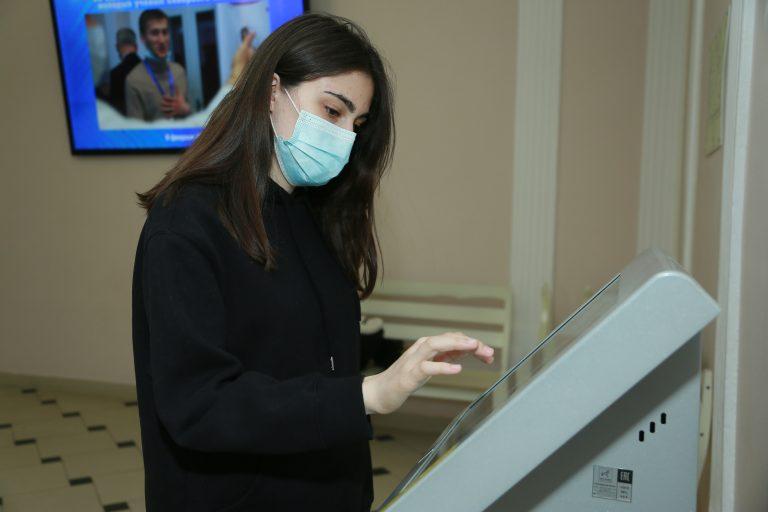 As part of the concept of digitalization of the Kabardino-Balkarian State University named after H.M. Berbekov, the project of the University Information System (ISU) is being implemented, which will combine not only the administrative and educational portals, but also additional information and communication services useful for students and visitors of the university.
Now everyone can use such an ISU function as a «navigator» and find their way around the university campus, find out the location of educational and administrative buildings — institutes, faculties, colleges, schools, gyms, hostels and food outlets. The cursor not only plots the optimal route, but also indicates the time it takes to reach your destination on foot or by transport.
At the initial stage, the system works in test mode.
As the program is further developed, the functionality will expand. Already in February it is planned to introduce the second function — "order a certificate". The document can be ordered in digital format without contacting the dean's office of the educational unit.
According to the Acting Rector of KBSU Yuri Altudov, in the foreseeable future, touchscreen electronic kiosks will appear in all educational buildings, providing access to the ISU not only for students, teachers and applicants, but also for third-party users.
"We are already receiving proposals to place the corresponding QR code on the kbsu.ru website so that external users can use the navigation system and some other functions. For example, school graduates and their parents, who will come to the university in three months, when the admissions campaign begins. I would like the digital system of KBSU to help numerous visitors navigate the campus, university buildings and find the necessary offices during this period," — explained Yuri Altudov.
Pointers, which will be prepared on the basis of a survey of students, can also contribute to a better orientation in the buildings of the university. Thanks to such navigation signs, it will be easier for applicants, freshmen and university visitors to understand where to find such points as the dean's office, library, food court, and so on.