Team Of KBSU Won The Award Of The Student Sports Games Festival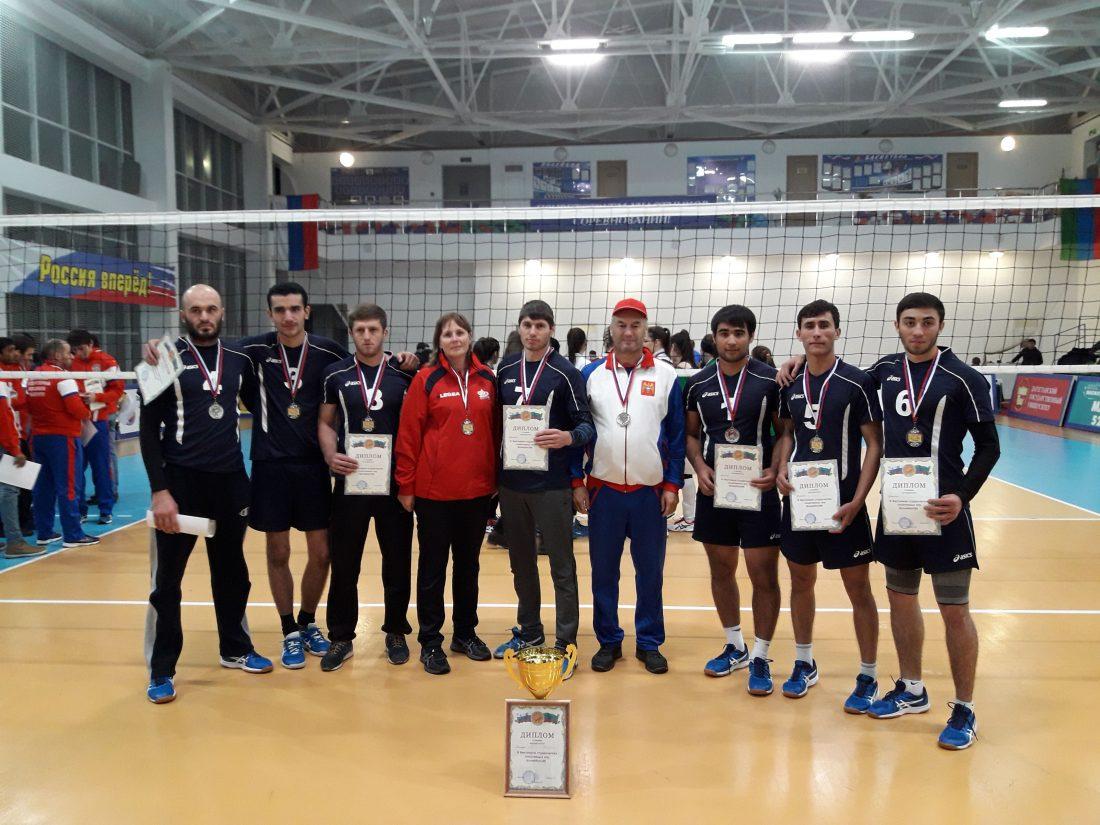 From October 31 to November 3, the Festival of Student Sports Games was held in Makhachkala, in which 9 teams took part.
National teams of Kabardino-Balkarian State University named after H. M. Berbekov, Crimean Federal University, Chechen State University, Dagestan State University, Dagestan State University of National Economy, Dagestan State Medical University, Dagestan State Pedagogical University, Dagestan State Technical University, Dagestan State Agrarian University competed in volleyball, table tennis, street bolu, archery, chess, lay down th field, mini-football and climbing.
According to Anna Konopleva, Associate Professor of the Institute of Pedagogy, Psychology and Sports Education, the head of the delegation of the KBSU, the participating athletes demonstrated a high level of training. It was especially difficult to compete with teams representing the students of Dagestan. They put up in all kinds of professionally engaged athletes. Due to restrictions on the number of participants, visiting teams had to exhibit athletes in several types of programs.
Nevertheless, according to the results of the competition, the KBSU team took the second team place, becoming the winner and winner in the following types of programs: street-ball (girls — 3rd place), street-ball (boys — 2nd place), table tennis (team standings — 1st place), volleyball (boys — 2nd place), volleyball (girls — 2nd place), shot put (boys — 1st place, girls — 3rd place).
We thank all the athletes of the KBSU team for the shown will, courage, skill and worthy performance at the competitions.