Sber congratulated students of KBSU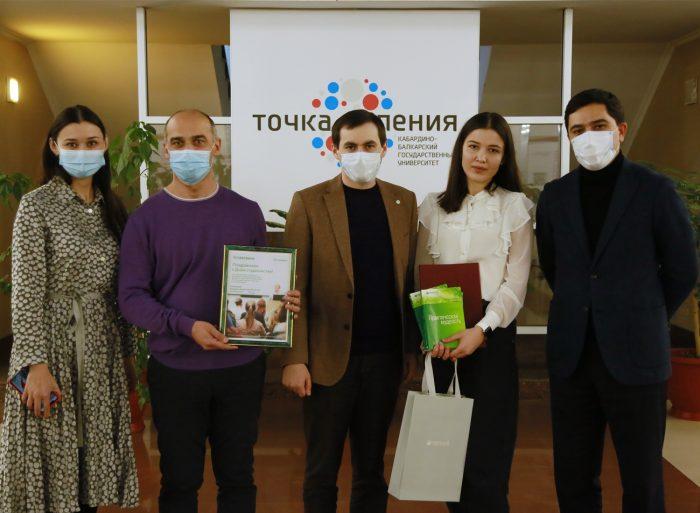 Representatives of the Kabardino-Balkarian branch of the Savings Bank of Russia, represented by the deputy manager Azamat Olegovich Ozrokov and the head of the direct sales department Anzor Muaedovich Pshigoshev, visited the Kabardino-Balkarian University named after H. M. Berbekov and congratulated the students on the past Students' Day.
"Let interesting, creative, curious people surround you. We wish you never to stop learning new things, thinking more broadly, dreaming great things and achieving your goals, "reads a congratulatory letter addressed to university students.
At the initiative of the Department for Support of NTI Projects and Public Events of KBSU for excellent academic success and active participation in various projects, conferences, as well as the public life of the university, a 3rd year student of IPEiP Zalina Beshtoeva was selected as a representative of KBSU at a meeting with Sberbank employees. The student was awarded a certificate of the bank's electronic library, which contains more than 100 books from a unique collection of business literature by the world's leading authors. Also, the library of the university was replenished with gift editions.
"Sberbank is very actively involved in events that are held on the territory of our republic, supports young people and develops cooperation with the university. We see how KBSU is rapidly developing in all directions, so we have many interesting joint projects that we will continue to implement within the framework of the current agreement," — Azamat Ozrokov shared his plans.