One of the best scientists of KBSU today would have turned 79 years old
April 23 at the Kabardino-Balkarian State University named after H. M. Berbekov honored the memory of the outstanding scientist, mentor and teacher, founder of one of the leading scientific schools in the field of polymers Abdulakh Kasbulatovich Mikitaev.
Abdulakh Mikitaev was born on April 23, 1942 in the village of Malka, Zolsky District of the Kabardino-Balkarian Republic. In 1965 he graduated from the Moscow Institute of Chemical Technology. DI Mendeleev, having received the profession of a chemical engineer. In 1968 he defended his candidate's dissertation, and in 1974 his doctoral dissertation. Subsequently he received the academic title of professor.
Honored Scientist of the Russian Federation, the Kabardino-Balkarian Republic, the Karachay-Cherkess Republic, the Republic of North Ossetia-Alania, Honored Worker of Science and Technology of the Russian Federation, A.K. regional awards. In 2008, he was awarded the highest award of Belgium — the «Grand Officer» order for his achievements in the field of invention.
The scientific school under the leadership of Professor Abdulakh Mikitaev has trained 30 doctors of sciences and more than 100 candidates of sciences, now working in various regions of Russia and abroad.
Pupil and follower of Abdulakh Kasbulatovich — acting KBSU Vice-Rector for Research Svetlana Khashirova, as well as other scientists, teachers and students of the Institute of Chemistry and Biology of KBSU laid flowers at the monument to Mikitaev and took part in a memorable round table held in the meeting room of the Academic Council of KBSU.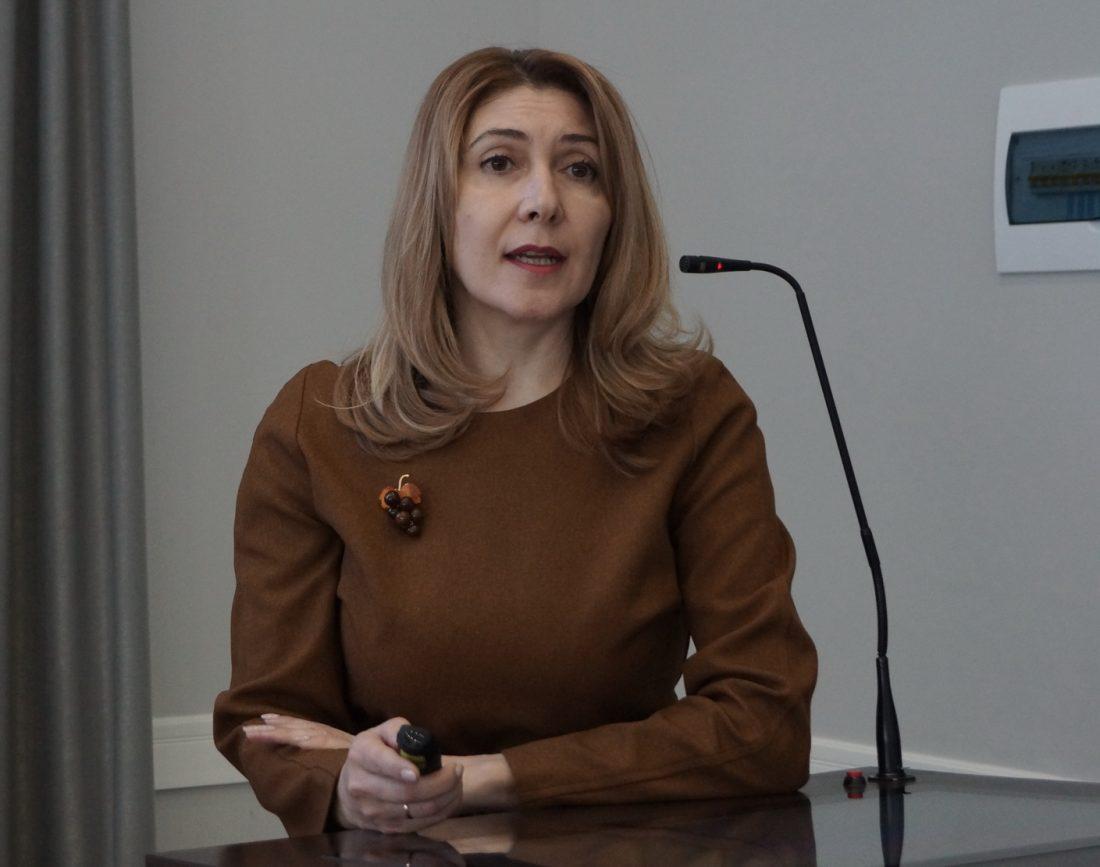 "It is impossible to tell about all the merits of Abdulakh Kasbulatovich in such a limited period of time. This was a unique person. I would like to note that no academician of sciences has as many students, as many trained scientists as Mikitaev, "Svetlana Khashirova noted in her speech.
Friends, colleagues of the scientist-chemist shared their memories of how their joint labor, scientific activity took place, about what kind of person Abdulakh Mikitaev was.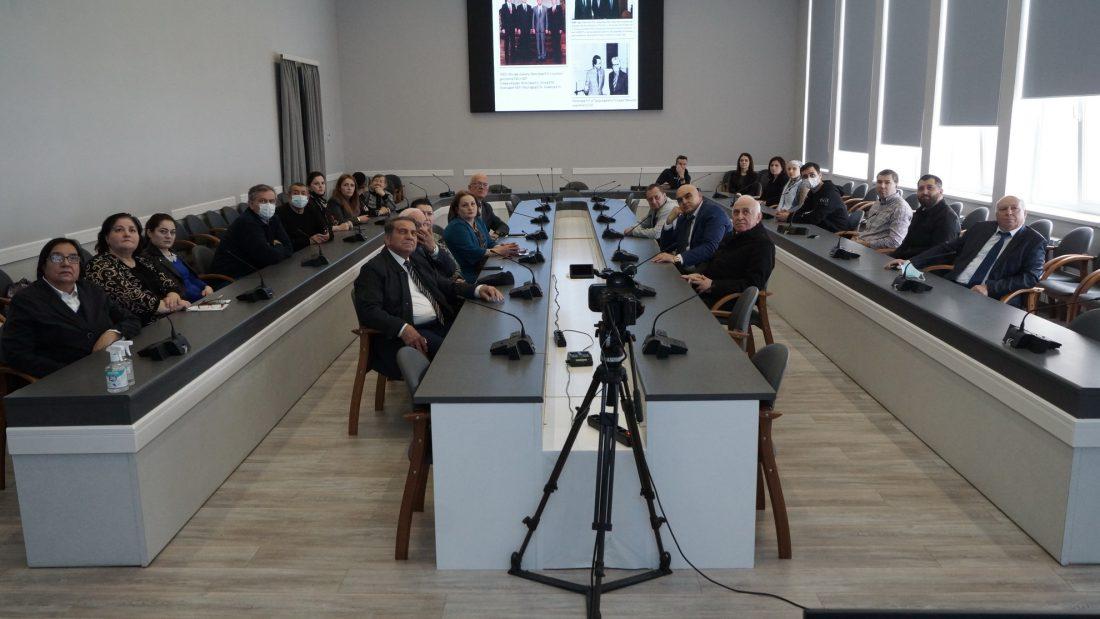 Further, all the participants of the meeting were invited to the exhibition prepared by the head of the museum of the history of the university, the scientific secretary of the KBSU Irina Ashinova and the candidate of physical and mathematical sciences, associate professor of the Department of Algebra and Differential Equations of the Institute of Physics and Mathematics of the KBSU Zarema Nakhusheva. The museum displayed his awards, certificates, certificates, family photographs, and occasional photographs with scientists.