Nart epic is read in KBSU in Balkarian and English languages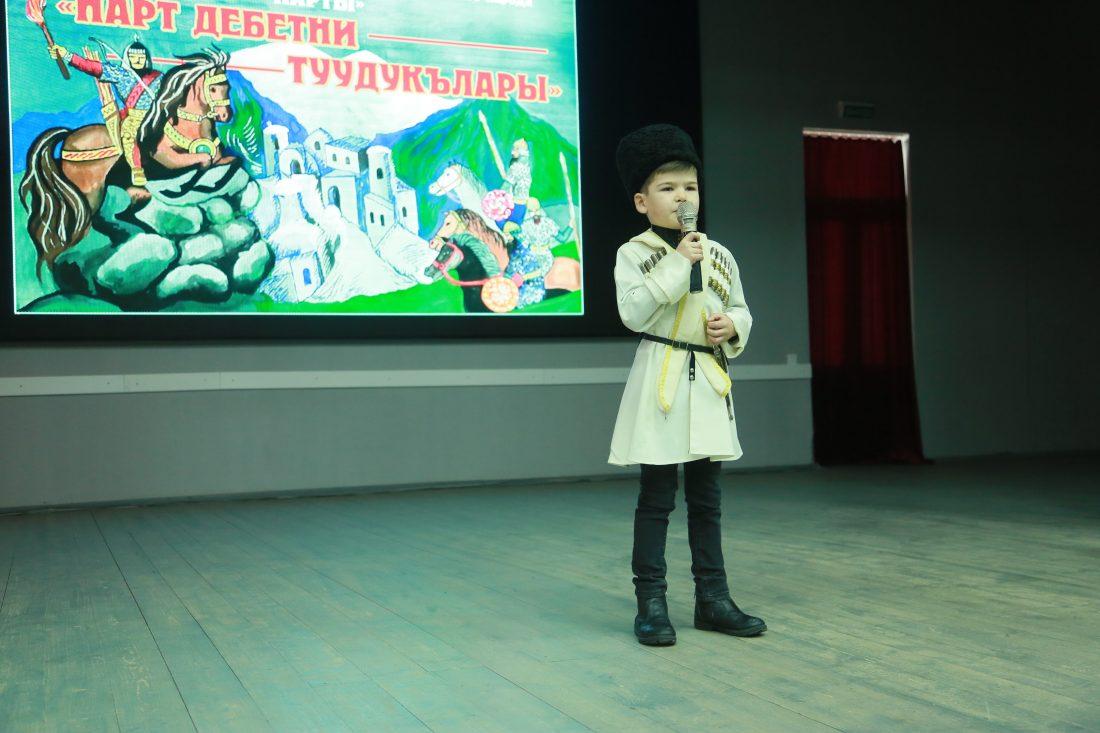 To celebrate the International Day of the Mother Language, the Center for Balkar Culture named after Kerim Otarov Kabardino-Balkarian State University named after H. M. Berbekov together with the Municipal Institution of Culture «Regional Museum of Local Lore» of the city of Tyrnyauz are holding a festival-competition «Nart Debetni tuuduklary», which means «Descendants of the Nart Debet», which is dedicated to the heroic epic of the Karachai-Balkarian people.
The first stage — the reciters' competition — was held simultaneously in the cultural center named after H. S. Temirkanov, in the Boiling Point of KBSU (hall «Elbrus») and in the Tyrnyauz Museum of Local Lore. At the university, students of schools and gymnasiums of our republic read poetry in Balkarian, Russian and English.
This year, it was decided to hold the traditional competition of theatrical performances remotely. Stage participants will send videos of the performances during the current week. The performances of the participants will be evaluated by the chairman of the KBR Writers' Union, People's Writer of the KBR Mutalif Beppaev and teachers of the KBSU.
It should be recalled that on 21 February, the world celebrates International Mother Language Day, proclaimed by the 1999 UNESCO General Conference with the aim of promoting linguistic and cultural diversity and multilingualism. According to UNESCO estimates, half of the approximately 6,000 languages ​​of the world may soon lose their last speakers.