KBSU Volleyball Players Had Another Victory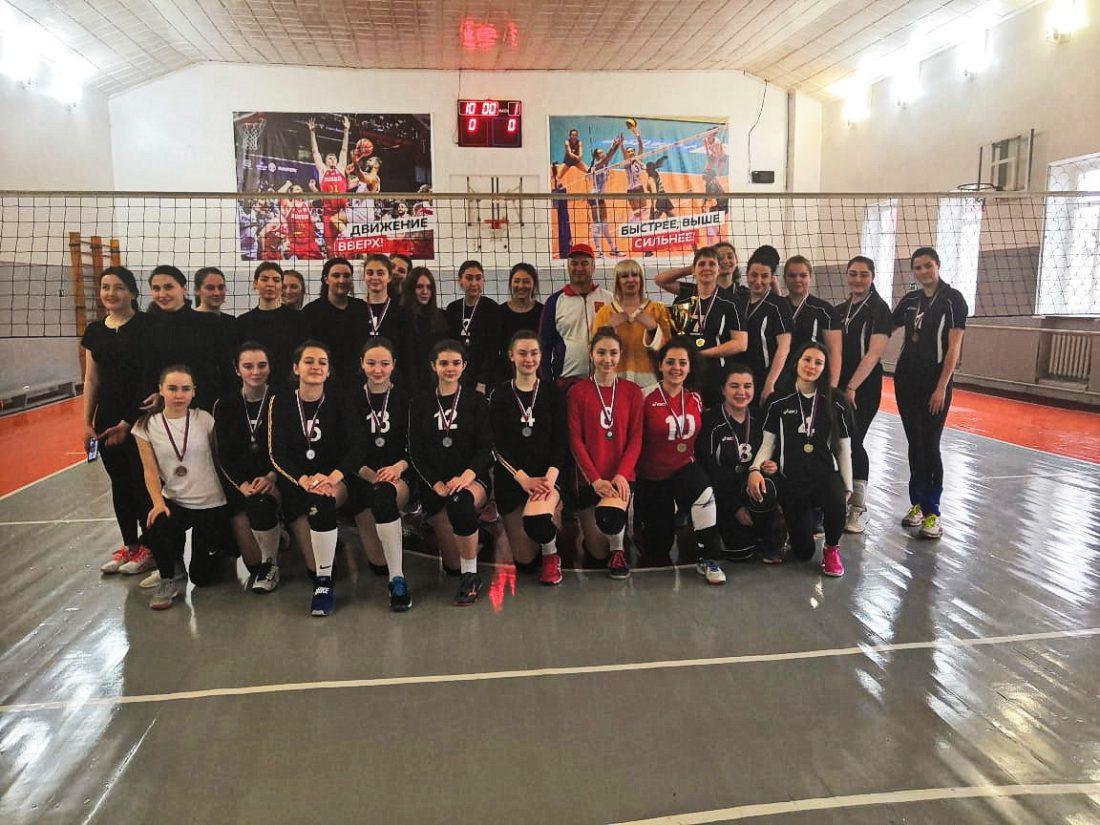 On February 22-23, a tournament was held in the city of Vladikavkaz among women's volleyball teams, dedicated to Defender of the Fatherland Day. The KBSU team took 1st place.
The organizers of the tournament are the Republican Sports School No. 2 of the North Ossetia-Alania.
The competition was attended by teams of North Ossetian State University, the Vladikavkaz Institute of Economics, Management and Law, sports school No. 2 — Alanochka, the Vladikavkaz team and the KBSU team.
The third place was taken by the team of North Ossetian State University, the second — the team «Alanochka», 1 place among the girls from Kabardino-Balkarian State University named after H.M. Berbekov.
The sportsmen are coached by the deputy director of IPPiFSO KBSU for academic work on physical education and sports education, candidate of pedagogical sciences Anna Konopleva.