KBSU Students Will Be Taken For Training In ITV | Axsonsoft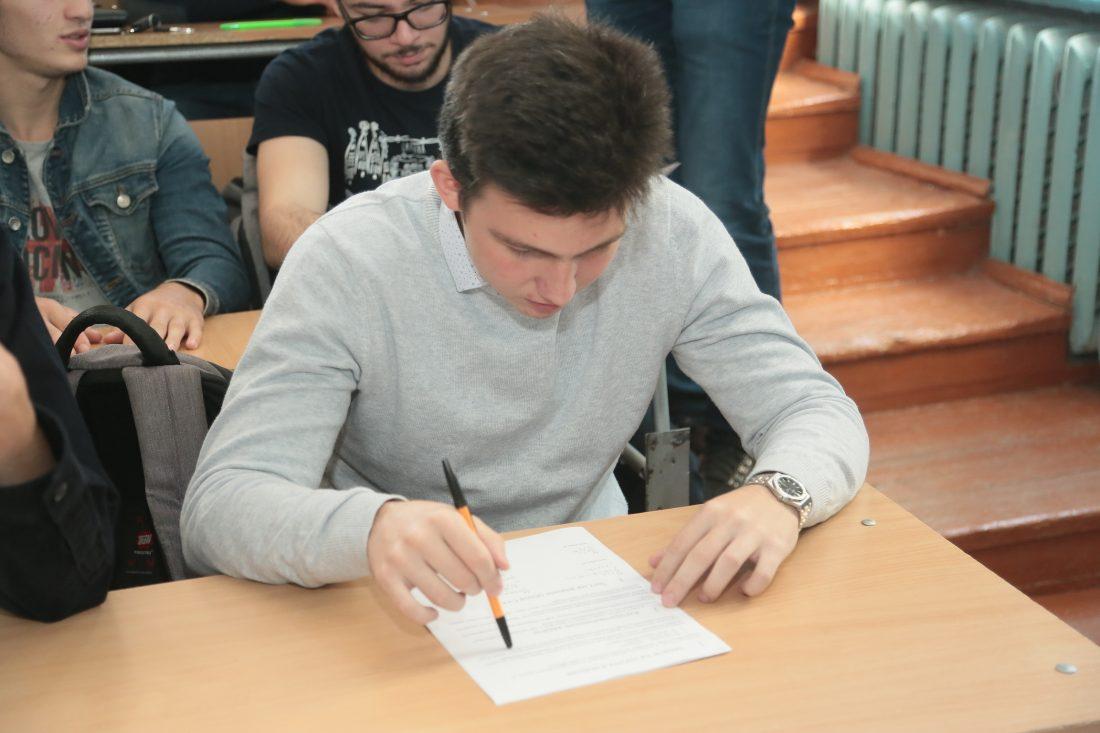 80 students of the Institute of Informatics, Electronics and Robotics and the Institute of Physics and Mathematics of Kabardino-Balkarian State University named after H. M. Berbekov took part in the selection for ITV programming courses | AxxonSoft.
Future IT specialists had to solve a number of algorithmic problems and logic tests within an hour and a half, perform exercises on the basics of the compiled C ++ programming language and tests on knowledge of the basics of the Python programming language.
Today's testing is an opportunity for you to prove yourself, to show your knowledge in order to get to us for an internship at ITV | AxxonSoft. We will teach you how to program in order to subsequently employ in our company with good salaries and prospects,
— the head of the network equipment integration department of ITV Company addressed his future colleagues | AxxonSoft Ramazan Mamuchiev.
Those guys who pass the test successfully will be enrolled in programming courses. Training will take place once a week at the ITV office | AxxonSoft in the business incubator of KBSU. It includes a lecture and practical lesson in the programming languages ​​Python or C ++, as well as the study of the English language, structures and data processing algorithms. At the end of the school year, the best students will be invited to an internship at ITV | AxxonSoft.
According to Ramazan Mamuchiev, they annually employ about 30 people.