KBSU Held A Meeting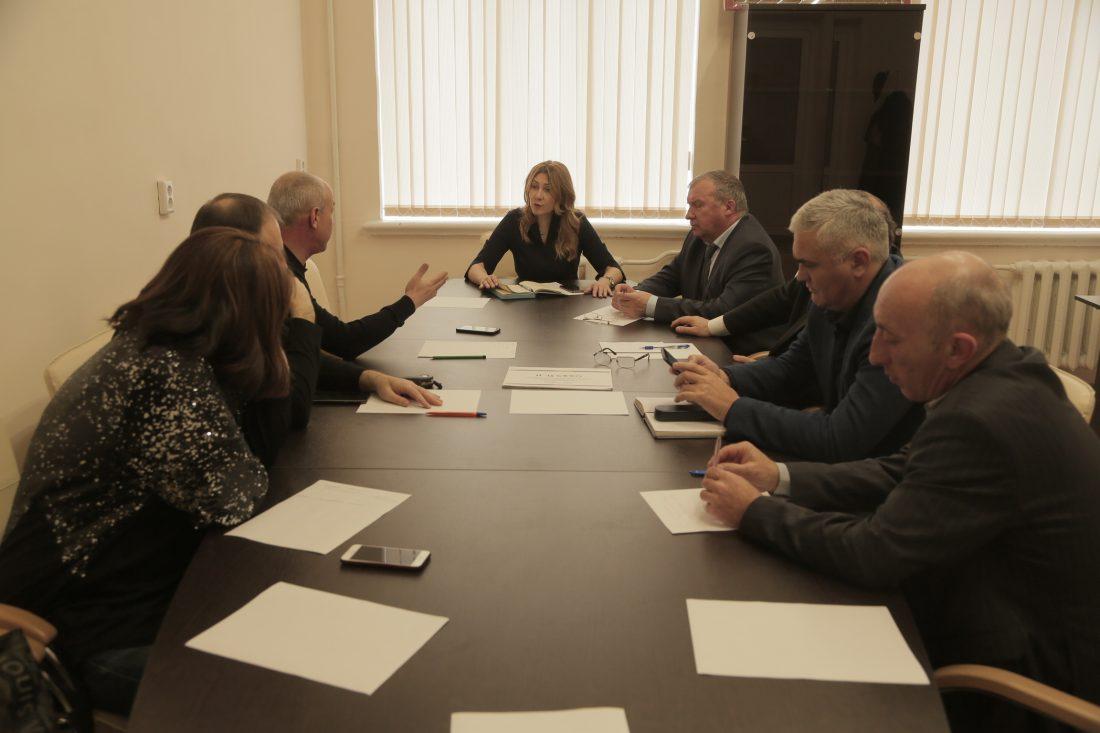 January 10, Vice-Rector of Kabardino-Balkarian State University named after H. M. Berbekov on scientific research Svetlana Khashirova and the head of the department of scientific research and innovation Sergey Shagin held a meeting on the creation of the REC of the North-Western Federal District "Neutrino, intelligent systems, new generation materials and green economy".
Timur Slonov, associate professor of the Department of Biology, Geoecology and Molecular Genetic Foundations of Living Systems Timur Slonov, director of the Botanical Garden Research and Education Center Zaur Sherkhov, head of the department biology, geoecology and molecular genetic foundations of living systems Anzor Paritov, as well as director of the Institute of Agricultural Sciences of the KBSC Magomed Zhekamukhov, adviser to the administration of the KBGAU, head of the department «Zootechnics and veterinary sanitary pedition "Mohamed Shakhmurzov.
The meeting identified priority areas for agricultural development. This is intensive gardening, increasing the biosafety of agricultural products, health-saving agricultural technologies, the development of aquaculture, new crops that contribute to greening the territory, the development of smart fertilizers, new agricultural machinery using artificial intelligence, digitalization of the agricultural sector.
They discussed ways to solve the problem of depletion and pollution of the soil by various industrial wastes, as well as the need for genetic studies of crops in order to identify changes and the impact on consumer health.
The question was also raised about targeted training for leading agricultural enterprises, where new technologies are being introduced and there is a shortage of personnel for high-tech processes.
The meeting participants decided in the near future to formulate key projects that will be included in the REC activity program. The program will be submitted to the competition for the establishment of the REC North Caucasus Federal District, which will be announced by the Ministry of Science and Higher Education of the Russian Federation in the first quarter of 2020.