KBSU Employees Study The Best Experience Of Online Education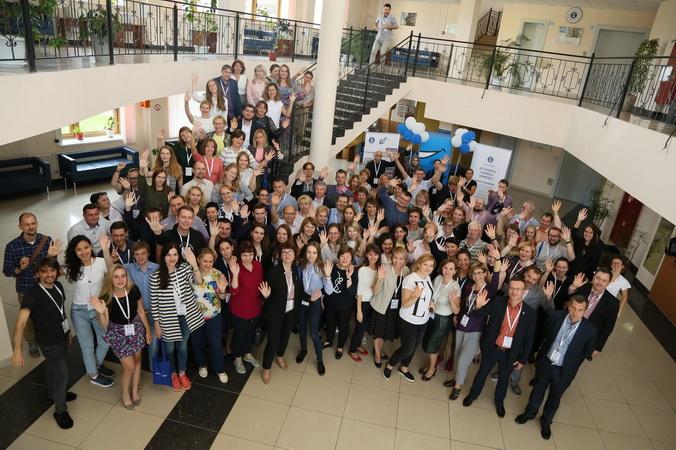 From September 10 to September 14, the U4UOnline educational intensive was held at the Voronovo Higher School of Economics training center to form a partnership system for Russian universities in science, teaching and management, in which 110 people from 29 universities took part.
The team of Kabardino-Balkarian State University named after H. M. Berbekov was introduced by the Head of the Department of Management and Marketing of the IPEiF Ramazan Ligidov, Professor of the Department of Economics and Finance of the IPEiF Madina Alikaeva, Director of the Center for Educational Technologies of the KBSU Zarema Nakhusheva and Associate Professor of the Department of Economics and Finance of the IPEiF Murat Volov, who were trained under the project advanced training program university cooperation «U4UOnline».
The goal of the intensive, aimed at the heads of Russian universities, teachers, managers and administrators, is to develop cooperation in the field of digitalization, education and the introduction of modern online learning technologies.
"The development of online courses is one of the elements of the Higher School of Economics program to support regional science. This intensity is part of the program for developing the human resources potential of Russian universities. Our goal is to provide those tools with which your scientific ideas and developments will be able to gain fame, enter the all-Russian market, even in cases where there is no strong external support," — said the rector of the Higher School of Economics Yaroslav Kuzminov.
The intensive program included four tracks: for university leaders "University Digitalization Strategies," for faculty members "Blended Learning Methodology for Teaching Discipline", for managers for "Organizing Online Learning at a University," and for organizers of online training "Online Courses": from idea to launch."
The training was conducted by 43 speakers, including leading professors, top managers, and school leaders at the Higher School of Economics. Experts from the Center for Digital Transformation, the Center for University Partnerships, the Directorate for Basic Educational Programs, and the Laboratory for the Development of Universities HSE conducted a number of design sessions and trainings, which made it possible to comprehensively present the best practices of online education and partnership opportunities in various areas.