Freshmen of KBSU have shown themselves to be excellent at the All-Russian Student Olympiad in Polymers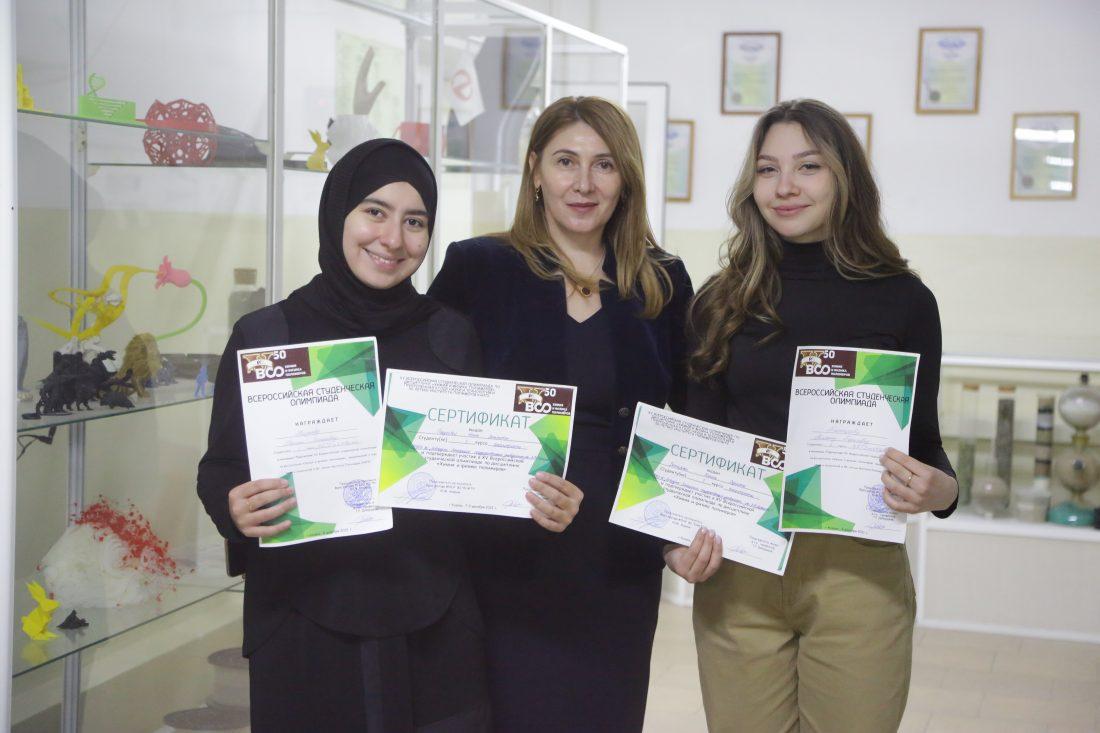 December 7-9, students of the Kabardino-Balkarian State University H. M. Berbekov took part in the XV All-Russian Student Olympiad in the discipline «Chemistry and Physics of Polymers», which was held on the basis of the Kazan National Research Technological University and was timed to the Year of Science and Technology and the 50th anniversary of the Institute of Polymers of KNRTU. The Olympics brought together the strongest students from eight large universities in Moscow, Kazan, Volgograd, Voronezh, Yaroslavl, Yekaterinburg, Ivanovo, Nalchik.
According to the results of the Olympiad, 1st year students in the direction of «Chemical technology» of the Department of Organic Chemistry and Naval Forces of the Institute of Chemistry and Biology of KBSU Milan Batyrova and Nailya Pshukova were awarded diplomas in the «Perspective» nomination. As the girls said, according to the terms of the competition, within 4 hours it was necessary to answer questions and solve problems on various types of polymerization and copolymerization of monomers, to draw up reaction equations according to the schemes. The tasks were on the knowledge of the main methods of obtaining polymers, their behavior under conditions of temperature, mechanical, electrical impact, operation in solutions, as well as the influence of modifiers, plasticizers, fillers on the properties of polymers.
«Chemistry is my favorite subject since school. I chose the direction «Chemical technologies» because it seemed to me more interesting than just scientific chemistry. Participation in the All-Russian Olympiad in Chemistry and Physics of Polymers gave me invaluable experience," — said Nailya Pshukova. «An Olympiad of this level is one of the ways of further professional growth and self-development, an opportunity to realize one's scientific and creative potential," — added Milana Batyrova. And about. Vice-rector for research work, head of the department of organic chemistry and the Navy, Svetlana Khashirova noted that the freshmen showed their abilities to the maximum, showed intellectual maturity, tested their knowledge, showed the will to win and strength of character. It's great to see our students grow professionally. With all my heart I wish them success, courage in achieving their goals, new achievements and victories! — Svetlana Khashirova congratulated the students — participants of the XV All-Russian Student Olympiad in the discipline «Chemistry and Physics of Polymers».